UNIT FLOOR PLANS
We have multiple gazebos on the property for the community to enjoy. Residents can have birthday parties, bar-b-ques, picnics or family parties. Enjoy the shade and cool breeze on a warm summer day. The gazebos are large for many of your friends and family to enjoy and have fun.
BREAKDOWN OF UNITS
BEDROOM
FULL
BATHROOM
CLOSETS
LIVING
ROOM
DINING
ROOM
TOTAL
SQUARE
FEET
1
Yes (1)
Yes (2)
Yes (1)
Yes (1)
670 sq. ft.
2
Yes (1)
Yes (4)
Yes (1)
Yes (1)
890 sq. ft.
3
Yes (1)
Yes (4)
Yes (1)
Yes (1)
990 sq. ft.
1 Bedroom & 1 Bath (670 square feet)
This is the perfect unit for singles or young couples. It offers a spacious bedroom and a large living area to entertain guests or have a get together. This unit also has a separate dining area to host friends and family. It has 2 closets and a master closet in the bedroom.Breakdown of the Units.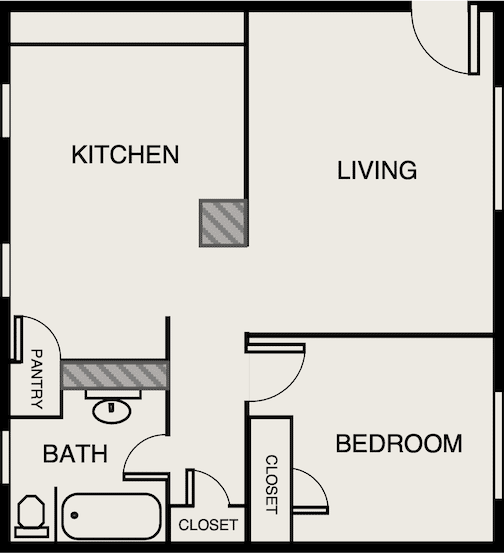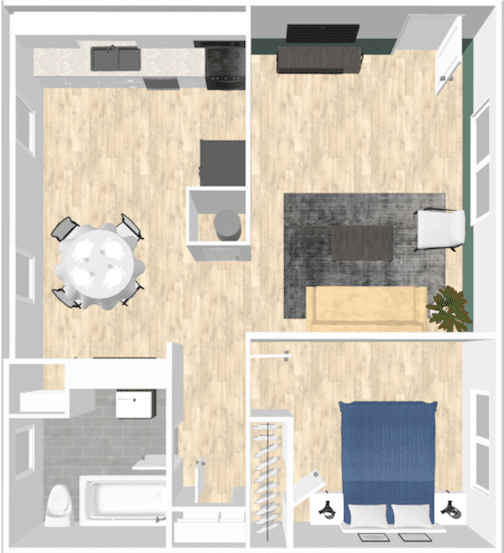 2 Bedroom & 1 Bath (890 square feet)
We recommend this 2 bedroom and 1 bathroom unit for young families or close friends looking to split their expenses. This unit has 4 closets with 2 larger closets in the bedrooms. Host guests in the large living room for watching the football game or a movie. The unit also has a large dining area to have intimate dinners with friends and families.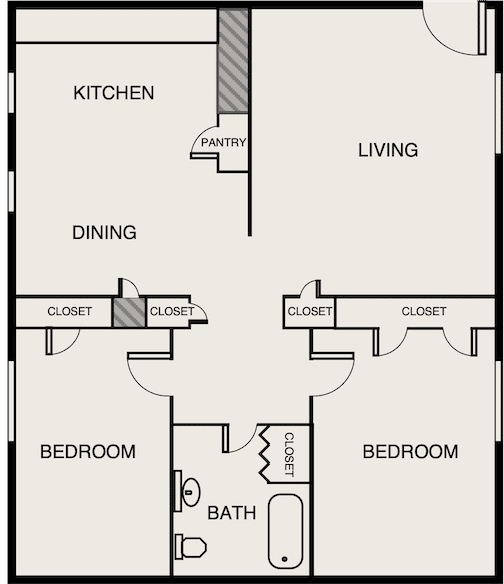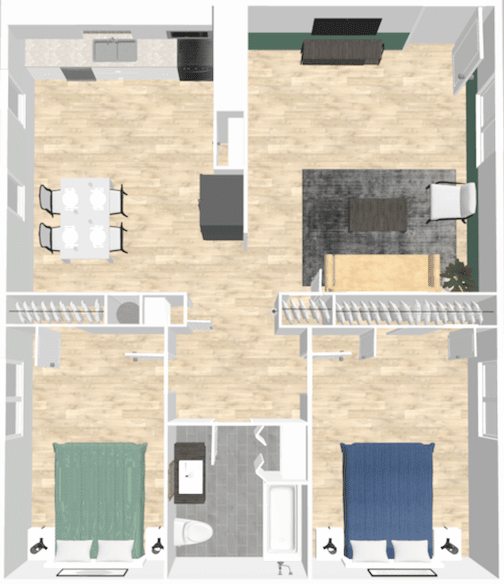 3 Bedroom & 1 Bath (990 square feet)
It doesn't get better or bigger than this! This is a our biggest unit with a spacious floor plan to meet your every need. This is the perfect unit for large and growing families. Each of the 3 bedrooms includes a large, master closet. It has a large kitchen to cook for the entire family or when hosting a party. This unit also includes a grand living room to entertain guests for football games or to watch movies. You will love hosting a game-night in your new apartment.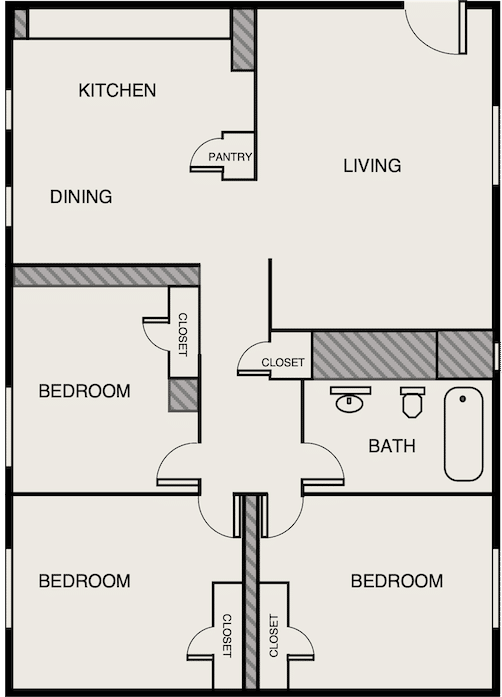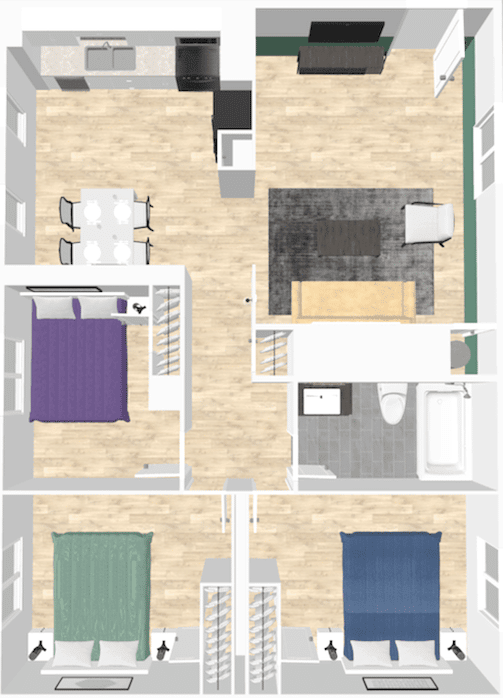 UNIT AMENITIES
Large Bedroom(s)
Microwave
Dining Room
Plank Flooring
Air Condition
Frost Free Refrigerator
Living Room
Dishwasher
Full Bathroom
Heating
Full Kitchen
Solar Screens
Ceiling Fans
LED Lights
Chandelier
Bathroom Vanity
Stove (Cooktop & Oven)
APARTMENT AMENITIES
Fenced Community
Courtesy Patrol
Granite Countertop
University (TCU)
Move-In Special
Pet Friendly
Surveillance Cameras
On-Site Laundry
Walk to 2 Schools
Hablamos Español
Picnic & BBQ Areas
Public (Bus) Transportation
Free Computer Access
Large Floor Plans
Courtesy Patrol
Schools Walking Distance
High Efficiency Lights
Special Activities
Rent Special
Solar Window Screens
Near Medical District
Upgrade your home!